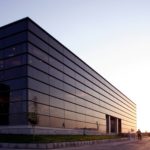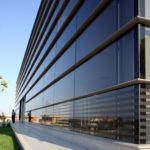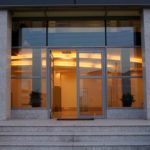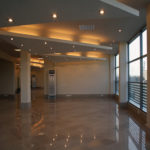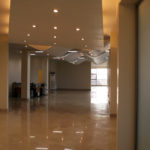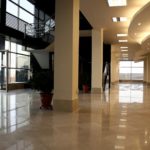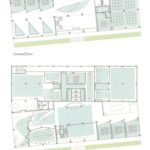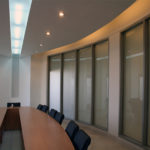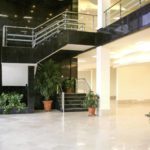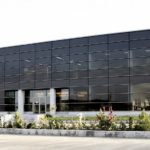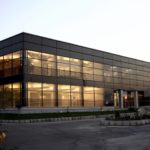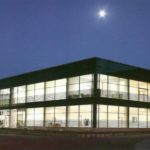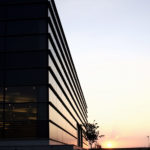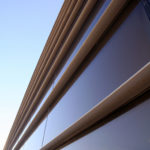 | | |
| --- | --- |
| Year | 2006-2008 |
| Area | 1600 m2 |
| Client | Venus Glass CEO: Hassan Norouzi |
| Team | M Jalali (structural engineer), Khajeh-Nouri (mechanical engineer), Ali Ilanlou (construction), Maryam Rahimi-Danesh and Seyed Saleh Niakouei (collaborators), Reza Najafian (supervision) |
The design is based on two main concepts:
the building must be like a permanent exhibition of all the various sorts of glass produced by the company – which is one of the best in the Middle East, producer of Peugeot glasses, the Milad Tower, ASP towers…
a dichotomy between the simple exterior glass-box and complex curvilinear interiors
The second concept has led to the use of a double-glazed curtain wall system for the facades. The smooth Miesian facades are very minimalist, with an emphasis on horizontal lines" the horizontal window profiles have a triangular section which juts out 10cm, while the vertical lines are minimized. Special attention was given to the detailing of this curtain wall system with spandrel glasses covering the slabs and making the building look more monumental.
The first concept has created rich interiors with playful suspended ceilings which give character to specific places reinforced by the different types of glasses used in each space (laminated, sand-blasted, clear…), thus breaking the monotonous spaces of office buildings.
---
Other projects in the same category