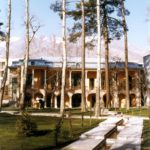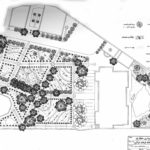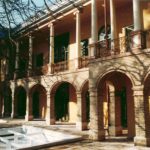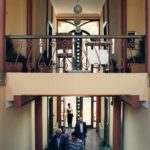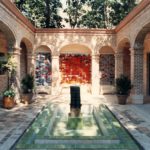 | | |
| --- | --- |
| Year | 1995-1997 |
| Location | Dezashib, Tehran |
| Area | 5000 m2 |
| Client | Tehran Municipality |
| Budget | 400 000 |
The iranian Calligraphers' Society complex is a renovation and extension project situated in Dezashib. The main building is the 80 year-old house of Hessein Alan which was 70% destroyed, and 5500 sq-m of garden.
The main concept of the renovation was to rebuild the building as it was and place anything new — such as the structural reinforcement and new additions – at a distance from the existing building. In this way two languages of architecture are juxtaposed to each other and in a state of dialogue.
A few buildings were added to this complex, such as the greenhouse, the public restrooms, exhibition halls and a cafeteria. The landscaping concept was to crate a Persian garden on the front of the building and visible from the street, with very transparent arcades, and a Japanese garden hidden behind and more favorable to meditation.
This complexe is now in process of being registered as a landmark by the Cultural Heritage Organization.
---
Other projects in the same category