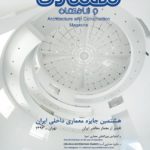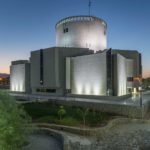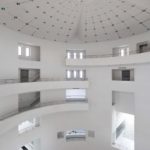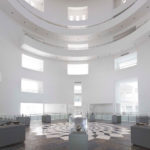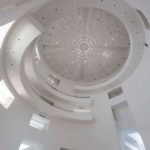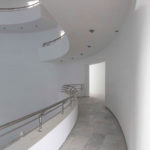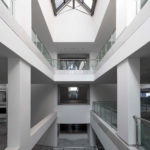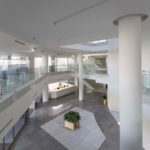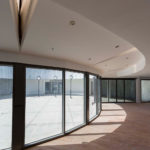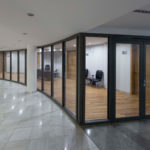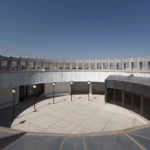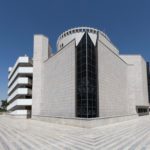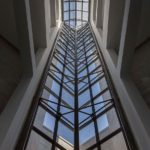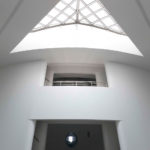 | | |
| --- | --- |
| Year | 2008-2015 |
| Location | Kouhsangui Park, Mashhad, Khorasan |
| Area | 18000 m2 |
| Client | Iranian Cultural Heritage, Handicrafts and Tourism Organization (ICHTO) |
| Budget | $ 28 000 000 |
| Team | Abrdasht Consultants, Gamma Consultants |
| Awards | BEST DESIGN Award by ICHTO in 2013 |
This museum is part of a national museum building program for 13 different provinces of Iran, several of which have already been built, and it is the largest one in the country. It was first won as a competition by Mohammad Amin Mirferenderesky, of Abrdasht Consulting firm in 2000 and its construction began a year later, but unfortunately when about 30% of the project was completed, Mirfendersky passed and the project was entrusted to us in 2008.
Mirfenderesky had taken he Kalate Khorshid as the base of his design, namely a Seljuk mausoleum in the shape of a cylinder, to which Nader Afshar had added several rooms in an octagonal shape for his troops, which was not perhaps the best concept for a museum. But there were a lot of Kahnian elements in the original design, and all these were preserved.
With minor changes to the architecture which was developed more as a cultural center and not a museum, we had to add many floor areas to create a continuous circulation around the cylinder; we also had to knock down a few large walls to create a visual continuity between the gallery spaces. Overall we were able to increase the exhibition spaces from 3000 m2 to 5000 m2.
Apart from changes in the architecture, we completed the museum by designing the interior architecture and the landscaping around it, which still had not been completed by Abrdasht.
The interior architecture is at once very minimalist but with Persian details – such as the delicate mirror works, or the stone cladding of the floors – to give it our Modern-Iranian style.
It was inaugurated in February 2015 and it holds historic artifacts from antiquity to the end of Qajar period related to the greater Khorasan region.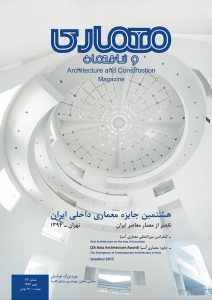 ---
Other projects in the same category