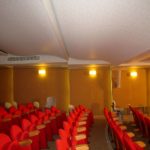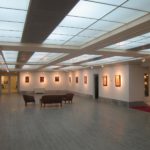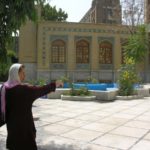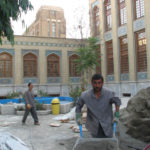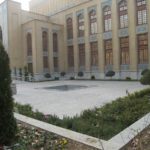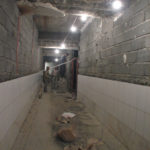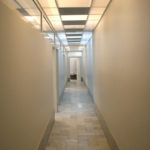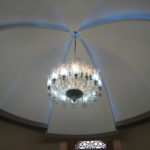 | | |
| --- | --- |
| Year | 2008-2010 |
| Location | Tehran |
| Area | 3000 m2 |
| Client | Astane Ghods Razavi |
| Team | Bahmani, Mirfakhrai |
The Malek Museum is located in the Bagh e Melli enclosure which also includes the Foreign Ministry, and right behind it, are the National Museum and the Archaeology Museum. In this vast enclosed area, the oldest Post Office of Tehran has been transformed into a museum, and the Heritage people would like to see this whole area of Tehran transformed into a museum district.
The Malek museum is dedicated to the vast collections of Haj Hossein Agha Malek and managed by the Astane Ghods Razavi (the Domain of Imam Reza in Mashhad). I felt a close affinity to this museum because Haj Hossein Agha Malek was my father's guardian when he became an orphan at age 5, and I still have memories of sitting on his lap when I was a small child…
In this vast museum, we were first asked to create new state of the art conservation areas in the basement. Clearing up a lot of storage spaces, we were able to fit an amphitheater, galleries and a lot of office buildings with natural light from the courtyard for the staff of the museum. We also designed a new area for the director of the museum, Seyed Mojtaba Hosseini who is now Deputy Minister of the Arts.
We also redesigned the elevated basins in the courtyards, sinking them into the ground, as well as the gateway to the Museum with lockers and ticket buying booths, as well as the whole railing separating the museum from the vast court of the Bagh e Melli area.
---
Other projects in the same category