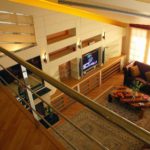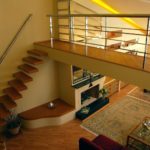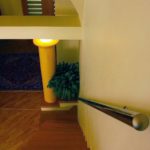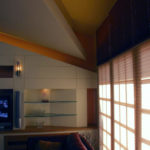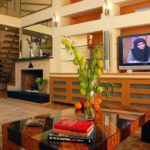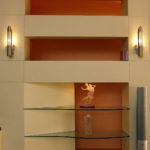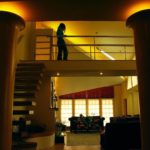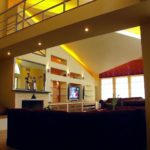 | | |
| --- | --- |
| Year | 2006 |
| Location | Tehran |
| Area | 250 m2 |
| Client | Shahab Azima |
Shahab Azima was one of our partners in Gamma and an alumnus of the University of Texas at Austin where we all studied, therefore a friend for half a century! This was his family house, his mother living on the ground floor and himself and his children on the upper floor.
This apartment had a pitched roof and very high ceilings and a small mezzanine that was reachable with circular iron stairs which took up half of the dining area. Bader had the genial idea of removing the stairs to a corner of the entrance hall and connecting to the mezzanine through a bridge. The other major problem was the odd shape of the living room where the walls were not parallel, and we decided to build a second layer of wall punctuated to create a lot of showcases and niches, and forming a straight rectangular form in the living room, a design we often used in residential projects because it is a very traditional Iranian design.
This apartment was so popular that it was always rented by foreign diplomats.
---
Other projects in the same category