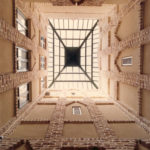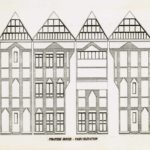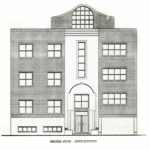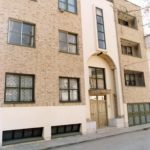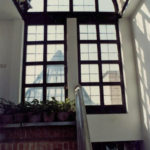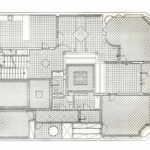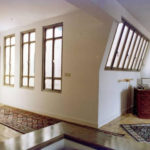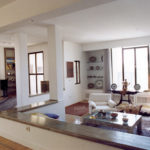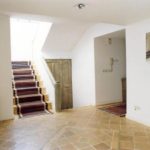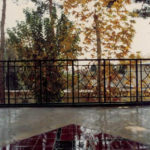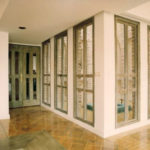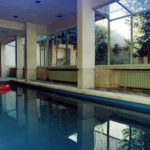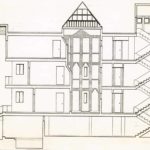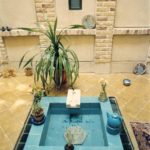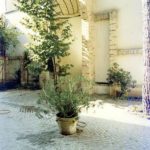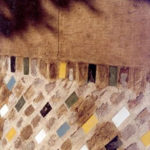 | | |
| --- | --- |
| Year | 1995-1998 |
| Location | Farmanieh, Tehran |
| Area | 2000 m2 |
| Client | Guitty and Haydeh Pirayesh |
| Budget | 500 000 |
| Team | Noi Consultatnts (execution drawings), Hamid Schricker (builder) |
These are twin mirrored buildings and asymmetrical inside. Each building has 1000 m2 of floor area, with a 250 m2 apartment on three floors and a covered swimming pool and parking on the ground floor. The structure is of steel and concrete slabs, the facades are of grade 3 bricks and white cement bonding, the flooring is also made of bricks and the windows are a mixture of steel and wood.
The main concept of the project is the integration of perennial principles of traditionnal Iranian architecture with the spacial demands of contemporary life. The plans and sections are organized around a central courtyard, which makes the building inward-looking.
The hierarchy of spaces from public to semi-public to semi-private and finally totally private is another order-giving principe in the design.
The three appartments slightly differ from each other in order to create diversity and privacy, and the lightwell of the patio gives a variety of light throughout the day to most of the spaces.
Kamran Afshar-Naderi has written about this building : « The most important achievement Javaherian has made in this building is to turn the cliché difficulties of municipal regulations and constraints, such as street facades, staircase, roofline, lightwelln entrance, …, into the most successful elements of the buildings ».
These buildings achieve a strong Iranian identity and are immediately recognized as Javaherian's work.
---
Other projects in the same category