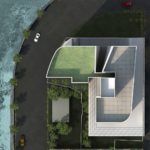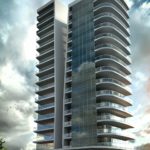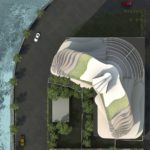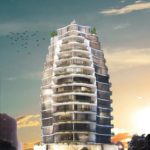 | | |
| --- | --- |
| Year | 2016-2017 |
| Location | Mahmoodabad, Caspian border, Iran |
| Area | 16000 m2 |
| Client | Iravani & Partners |
The owners of this prime piece of land by the Caspian Sea approached us to design the first tower in the small city of Mahmudabad – 30K inhabitants. The land faces the Caspian Sea to the North and follows a small river to the West, while its northern edge is being developed by the municipality as a seafront promenade.
Our project had two main concerns: maximizing the views to the sea, keeping a residential and green quality while the privacy of each balcony is insured – a very strict Islamic code of building. The ground floor was to accommodate the grand lobby as well as a café and restaurant and other small shops open to the public. Unfortunately, the municipality still has not given the construction permit for this project and with the economic situation of Iran, the owners are hesitant to go forth with this multi-million-dollar project.
---
Other projects in the same category